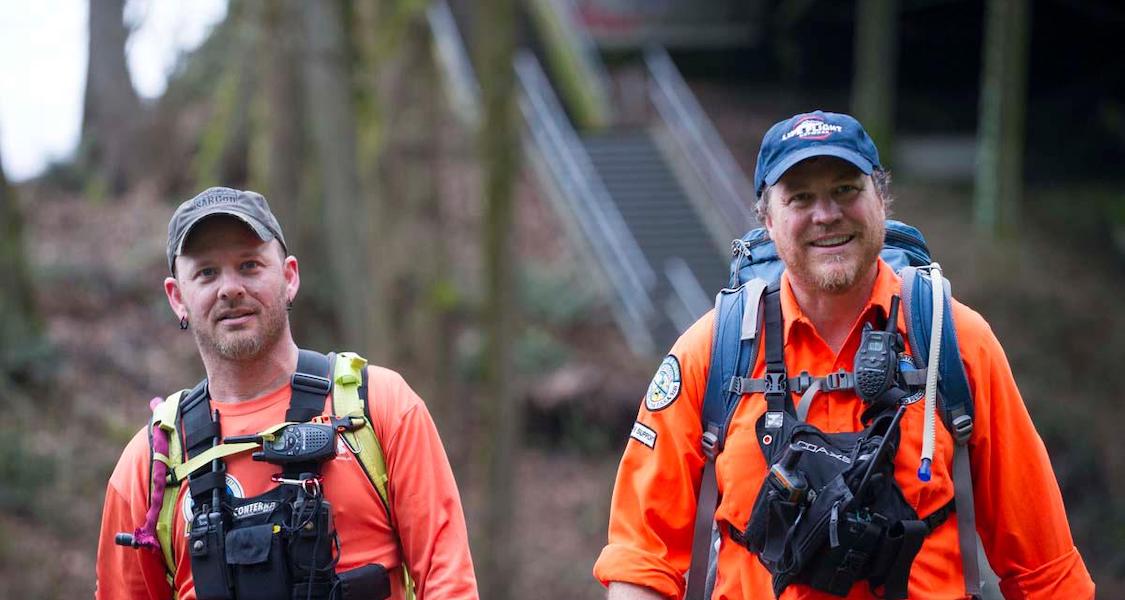 Local activities involving Search & Rescue efforts in the Mt Hood and Columbia Gorge areas have certainly changed and evolved over the past 120 years. Prior to 1900 it is assumed that locals, made up of family, friends, farmers and loggers would respond when a person went missing. Outdoor recreational activities like climbing and hiking were quite rare then, and generally confined to the wealthier class of individuals. A first ascent of Mt Hood in 1857, by Henry Pittock, longtime publisher of The Oregonian newspaper and of Pittock Mansion fame, is an example of this.
Venturing out into the wild began to pick up greater acceptance with the general public as the 20th century approached. This is evidenced by the founding of the Mazamas Club on the summit of Mt Hood in the summer of 1894. Although the Mazamas were primarily a climbing and hiking club they were often pressed into service as rescuers for both their members and others who had fallen or become lost in the mountains. A particularly famous rescue of a young woman high on the slopes of Mt Hood in 1901 solidified the standing of the Mazamas as an effective rescue team.
The Trails Club of Oregon was founded in 1915 as an offshoot of the Progressive Business Men's Club of Portland, illustrating the movement toward spending free time and particularly long blocks of summer days in the mountains. The same year the US Forest Service opened hundreds of buildable lots for summer home development in the Rhododendron area so that people could be closer to these pursuits. By 1924, the Mt Hood Loop Highway was completed and Portlanders were able to circle the mountain via Government Camp and Hood River, returning to Portland by nightfall!
In 1923, a group of avid Hood River area climbers were asked to aid in the search for a young boy on Mt Hood; they were successful! So in 1926, when another young boy went missing, officials turned to these same men again, and again success! When asked what their group's name was, someone responded that they were just a bunch of Crag Rats; a name that has stuck for over 90 years!
Returning to Portland we have another climbing club with two memorable details. The Wy'East Climbers were founded in 1931 after a hike of the Larch Mountain Trail from Multnomah Falls. The organizational meeting was held in the men's restroom of the Multnomah Falls Lodge! Maybe they should better be remembered for being the first team to require that each of their members be First-Aid trained; something unheard of prior to this.
As we move through the 1930s we see the first group who was fully devoted to safety on the mountain, with the founding of the Mt Hood Ski Patrol in 1938. The ski patrol in the early days was more involved with climber and hiker accidents, it is only in the last 60 years that it has generally relinquished those responsibilities to teams like ours. The following year, in 1939, the Clackamas County Sheriff formally created a horse posse which in its early days was quite involved in timberland searches; today they are rarely seen on a search.
With the return of soldiers from WWII, many of who had been introduced to x-c skiing, alpine climbing and pup tents; combined with the transition from a 6 day work week to a 5 day work week and the sudden population growth of baby boomers, the numbers of people hiking and climbing truly exploded giving rise to companies like REI (1938), Andy & Bax (1945), and GI Joes (1952). How many people here remember GI Joes? The most important group to come from returning WWII soldiers was the Alpinees of Hood River, formed in 1947. Their number one contribution was the innovative idea of using radio equipment and airplanes to coordinate and increase the scope of searches. Close behind those contributions was the bringing back to America of European rescue technology, which was way ahead of North American equipment and ideas. Three specific examples of this technology were the use of double carabiners for rappelling and lowering, a German rescue device called a trage or mountain carrier, and a portable raising and lowering system that could be broken down and carried into the backcountry by two people. They also introduced a German mountain rescue textbook that was later translated into English by the Seattle Mountain Rescue group and was broadly used by west coast teams in the 1950s and 1960s. Climbing, hiking, hunting and fishing were no longer avocations for the wealthy and well educated only, but were now a pursuit of the masses. But with this increase in popularity came the rise in demand for Search & Rescue services.
Much of the progressive evolution of Search & Rescue in Oregon has been driven by specific tragic events. As they say, "Necessity is the Mother of Invention". Which brings us to our next chapter. On October 28, 1947 Oregon's Governor Earl Snell, second in line Senate President Marshall Cornett and Oregon Secretary of State Robert Farrell, Jr along with a pilot of a Beechcraft Bonanza were all killed on a night time flight from Klamath Falls to the Warner Valley for a goose hunting trip. This launched an extensive air and ground search across the southern tier of eastern Oregon. Finally, a tip from a lone cowboy who had been camped in the southern portion of Lake County led to the discovery of the crash into a ponderosa pine mountain top at 6000' elevation. I liked this excerpt from remembrances of a retired District Ranger, who wrote:
"At daylight Thursday morning, we were well organized and ready to go. There were about 50 or 60 searchers in the group. I briefed the group on what we would do. We lined up about 50 feet apart in a generally north-south direction. We followed a compass course westerly and told people to stay close enough together to have contact with the person on each side of them. The two state police officers were at the each end of the search line. We did not want people to get lost and wander around in the wet, cold weather. As a signal, one of the state police officers was to fire his pistol three times when the plane was found."
An after-action report by the State Aeronautics Board led to recommendations that Search & Rescue efforts be better coordinated state-wide.
A better plan for SAR was needed and out of this need came the Mountain Rescue Council of Oregon- MORESCO. Formed in 1955 it brought together climbing clubs, ski patrols, sheriffs offices and many other groups who had been pulled into rescues on Oregon's mountains. For the next 20 years MORESCO would be the guiding organization for statewide SAR coordination.
In 1962, a group of David Douglas High School parents helped organize a bagpiping unit as an Explorer Post of the Boy Scouts of America. A year later a local search in the Mt Hood area left resources depleted and someone suggested that the Explorer Post be used in the search! Thus was born Multnomah County SAR Post #631, one of the oldest SAR groups in the nation. In 1986, the affiliation with the Boy Scouts was dropped and the group came completely under the auspices of the Multnomah County Sheriff. It was briefly known as NW Oregon SAR, but today is called Multnomah County SAR. During the team's 56 years there have been over 2000 youth and adult members who have performed over 1500 missions.
Heading west to Hillsboro, in 1966 was the creation of the Washington County Boy Scouts Explorer Post #877. Although initially a Law Enforcement post, it soon became heavily involved with Search & Rescue. Today, the Washington County Sheriff's department is proud to say that 12 of their current deputies came up through the Explorer SAR program.
By 1975 the work of MORESCO began to bog down because of the size and complexity of a statewide organization. Lengthy travel to meetings and trainings was difficult and the group was becoming ineffective. It was decided to break the organization into local "Units" with local authority. From this disbandment came the Portland Mountain Rescue Unit in 1977, this was the origins of PMR. Other Units created at this time were Corvallis Mountain Rescue Unit and Eugene Mountain Rescue Unit.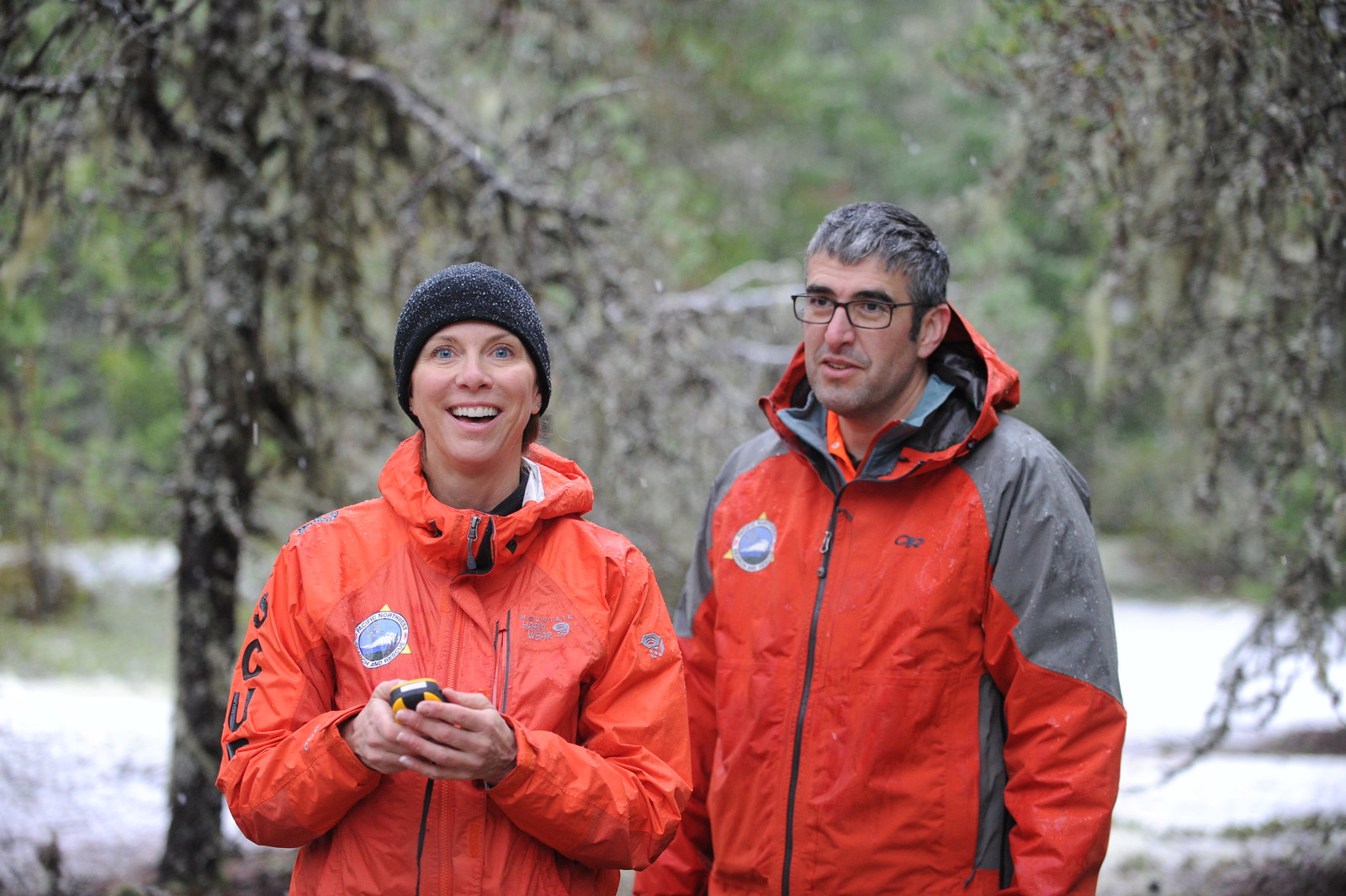 But at a minimum, a regional group to coordinate teams and resources was needed. One that was more manageable in size and so was born the Mt Hood SAR Council. A few more major searches will bring us to where we are today.
Monday, May 12, 1986, is one of those days I will remember for the rest of my life! It was to be my first day of work with the City of Lake Oswego, the first day of a 31 year career there. A week earlier I had led 5 co-workers from the City of Hillsboro to the summit of Mt Hood, keeping a promise to take them before I left for my new job. Little did I know as I headed off to my first day of work, that 10 students and 3 adults were already several hours into a 'right of passage' climb of the mountain. Oregon Episcopal School (OES) had a long standing tradition that students of Sophomore standing would climb the mountain toward the end of the school year, they called it "Basecamp". They divided the class into waves of about 10 students each and every week attempted to get another group up. The weather had been uncooperative that spring. The earlier climbs had been rescheduled and delayed. The calendar was ticking and pressure was on to complete the climbs.
One young man struggled and the group began to run late, yet they persisted. By late afternoon a storm had blown in and the snow began to fall and although they were very high on the mountain the decision to retreat was finally reached. In the blinding whiteout conditions the 13 climbers descended. Aware of the tendency to follow the 'fall line' over the Triangle Moraine to the SW the leaders overcompensated and trudged to the SE, rather than the correct due South bearing. This put them squarely into the very steep top of the White River Canyon. With several members exhibiting signs of hypothermia they dug in to create a massive snow cave.
On Tuesday, the professional guide and one student made the decision to strike out and seek help. They successfully made it back to Timberline Lodge, however they were unable to clearly describe where they had been and lacking an altimeter weren't even certain of the elevation of the remaining 11 people in the snow cave.
Finally, the weather broke and more searchers were able to scour the mountainside, two bodies were found on Wednesday outside the cave and then on Thursday the cave was discovered. Six more were dead, an additional student with a core temperature of 50F died in a Portland hospital. While two students with core temperatures of about 70F survived, but with severe impairments including amputation of one of the boy's legs.
This is the largest loss of life in an Oregon climbing accident and one of the largest in the nation. Out of it came the Mountain Locator Unit (MLU), a small device that could be rented for $5 and attached to a sling worn over the shoulder as a homing target, much like those used to track collared wildlife. These beacons were used for nearly 30 years, but have just recently been retired.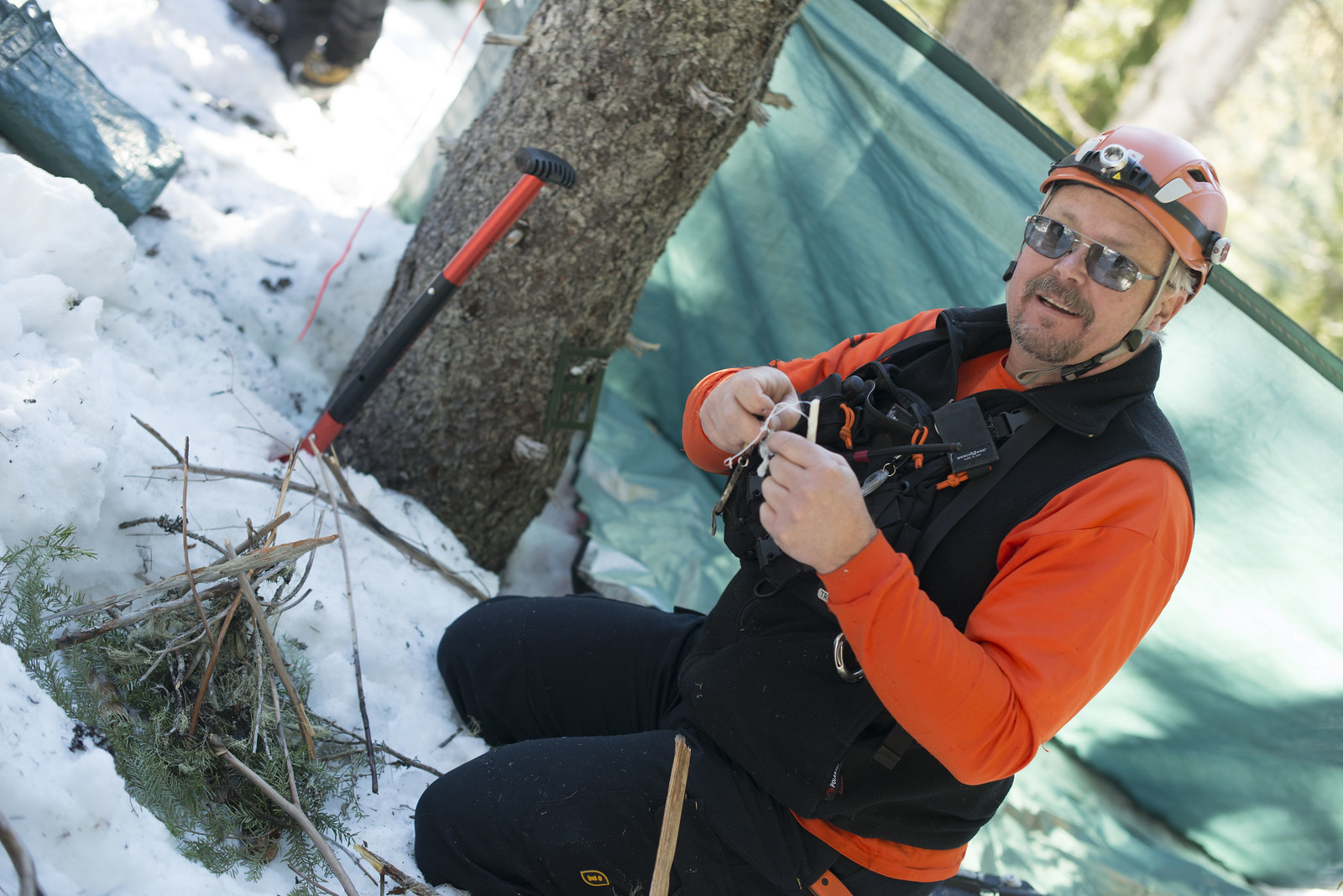 So where does PNW come in, you ask? This is where!
The November 23, 1991 search for Corey Fay of Sherwood, a 17 year old student from Jesuit High School, who went missing while elk hunting. Corey and two other friends began their hunt along Badger Creek, near Bonney Crossing, at an elevation of about 2200'. The search continued for two weeks, with tracking dogs being brought in from Utah and a famous man-tracker from the Warm Springs Indian Reservation was enlisted. The family continued the search even after the Wasco County Sheriff had called a halt.
Hunting nearby and aware of the search was a middle-aged couple from near Colton, Oregon, named Irv & Joan Wettlaufer. Irv and Joan offered their services to the Sheriff, but were turned away as the Sheriff was only willing to accept Certified Searchers. After the search was over Irv & Joan set up meetings with the Wasco County Sheriff and learned what it would take to start a Clackamas County ground search team. On July 22, 1993 incorporation papers were filed creating Pacific Northwest Search & Rescue, Inc.
As a footnote; Corey's rifle was found by hunters in September of the year after his disappearance. Subsequent searching revealed clothing, boots, pack, and bone and tooth fragments. To everyone's astonishment he had traveled over 10 miles and climbed over 3000' into an area that would have been completely snow covered at the time he had disappeared. At the time, this was Oregon's most extensive search and involved a cost of over $500,000.
I have a personal connection with next part of PNW's story that begins 4 years later. My wife's cousin, someone she had lived with when she was very young, Ken Budlong, was a senior manager with Nike. He had risen up through the ranks, coming to Nike like so many of their early employees as an All-America Track and Field athlete. By 1995, he had hit the 20 year milestone with the company and had earned a 10 week sabbatical.
Ken, the overachiever, had developed a list of climbs and goals he had for the next 2 ½ months and day #1 of his sabbatical, Monday, September 25, 1995 was to be a solo climb of the Cathedral Ridge route on Mt Hood's northwest flank. The climb began on an end of summer bare mountain, under clear blue skies, but by the time he was reported overdue that evening the first storm of autumn had blown in! For three days heavy rains and snow fell on Mt Hood. Teams from PMR, Crag Rats and PNW searched as much of the northwest flank of the mountain as they reasonably could, but it wasn't until Friday when skies cleared that both National Guard and Nike corporate helicopters, along with Hood River Sheriff, Joe Wampler, in a fixed wing craft were able to meticulously cover the now snow covered slopes. His body was never recovered and today a plaque of remembrance is installed in the Wy'East Day Lodge Climber's Registration room.
I spent 6 long days on the mountain; placing me in a similar situation as to what I saw with the Mitchell family last month and all the families we encounter at the most distressing hours of their lives. The Sheriff was kind enough to let his brother, Jim, and I carry dry firewood to McNeil Point Shelter each day so PMR crews could return to a warm fire, thus giving us something to contribute and pour our energies into.
Little did I know until 18 years later, that just down the road a half-mile was Dave Prouty, future PNWSAR President from 2005 to 2012, asking how he could help, as his friend and fellow Bible Study member, Ken Budlong, was lost up on the mountain. Given the standard line, that they were only able to use Certified Searchers, Dave, though rejected, returned home and within weeks had his application in to PNW! Beginning 22 years of incredible devotion to SAR, where today he is the President of the Mt Hood SAR Council! What a small and caring world we all inhabit!
There have been four team Presidents in PNW history. Irv Wettlaufer from 1993 to 2005, Dave Prouty from 2005 to 2012, Tony Hobkirk from 2012 to 2019 and Diana Worthen since 2019. The year 2006 was a year of transition and change for PNW. The Training Committee was established and there was a major update to the bylaws. This is also the year the mountain bike team was created. The RST (Rope Support Team) was founded in 2009, along with the team pickup being donated to us at SARCon that year. When I spoke to Dave Prouty about these accomplishments he was particularly proud of the massive training document repository which has been used at the state level and beyond and recognized as an amazing body of knowledge. He also mentioned Rob Cruickshank's involvement at the State level to help develop legislation that required Sheriff department's to insure SAR volunteers. I'm still trying to get a count of how many members have passed through our ranks, but it seems safe to say well over 300 people have reached the level of Certified Searcher. The total number of missions is also difficult to determine, but knowing we have had nearly 700 missions since beginning use of D4H in 2010, a conservative number would have our team participating in well over 1000 missions since our founding.